We've got great things in store for your winter and Christmas crafting.
New this month:




We are now carrying 50 gram braids of unspun Corriedale wool! We've got eighteen lovely colours, including four undyed tones, that are perfect for spinning, needle felting or wet felting and are priced at $4.50 per braid.
If you're interested in learning more about how to use unspun roving, make sure you check out Alexis Bach's felting classes below!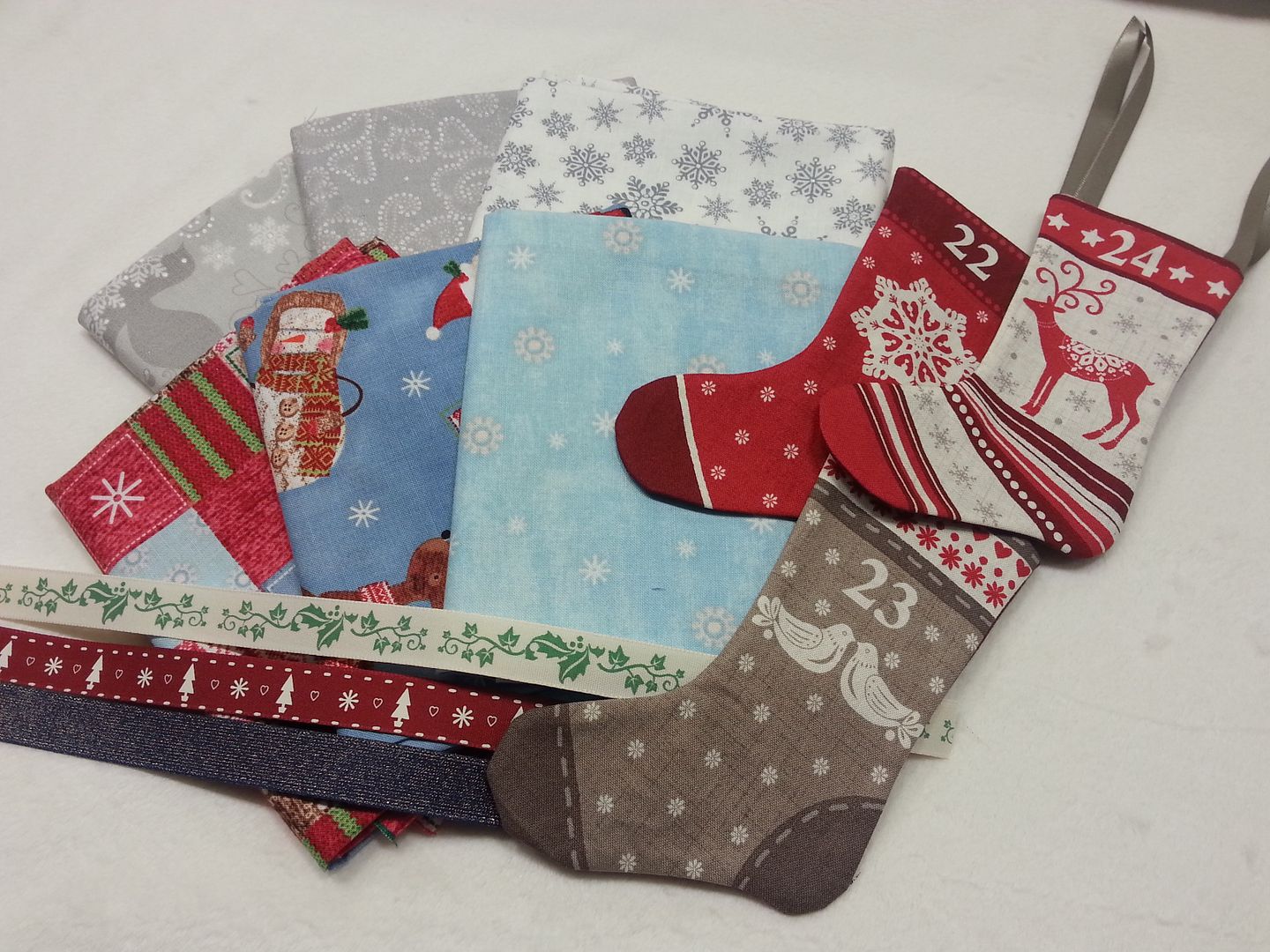 Our Christmas cottons are in stock and going fast!  Three lovely advent panels, two pocket style and one garland style with Scandinavian inspired mini stockings, plus coordinates to suit your Christmas style.  We've also got minkie and furs to embellish your perfect sewn stocking.
If you're interested in learning to sew a basic stocking, or making up an advent calender, see Jill Sullivan's classes below!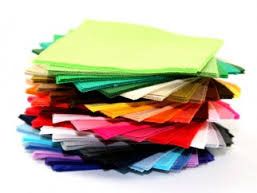 Many of you have also asked us for wool felt and we're very happy to say that we're now able to carry it!  Our felt rectangles are 100% wool and measure 9″x12″ (22.8cmx30.5cm) and we have 75 colours!  These are perfect for small craft projects, felting and for kids crafts.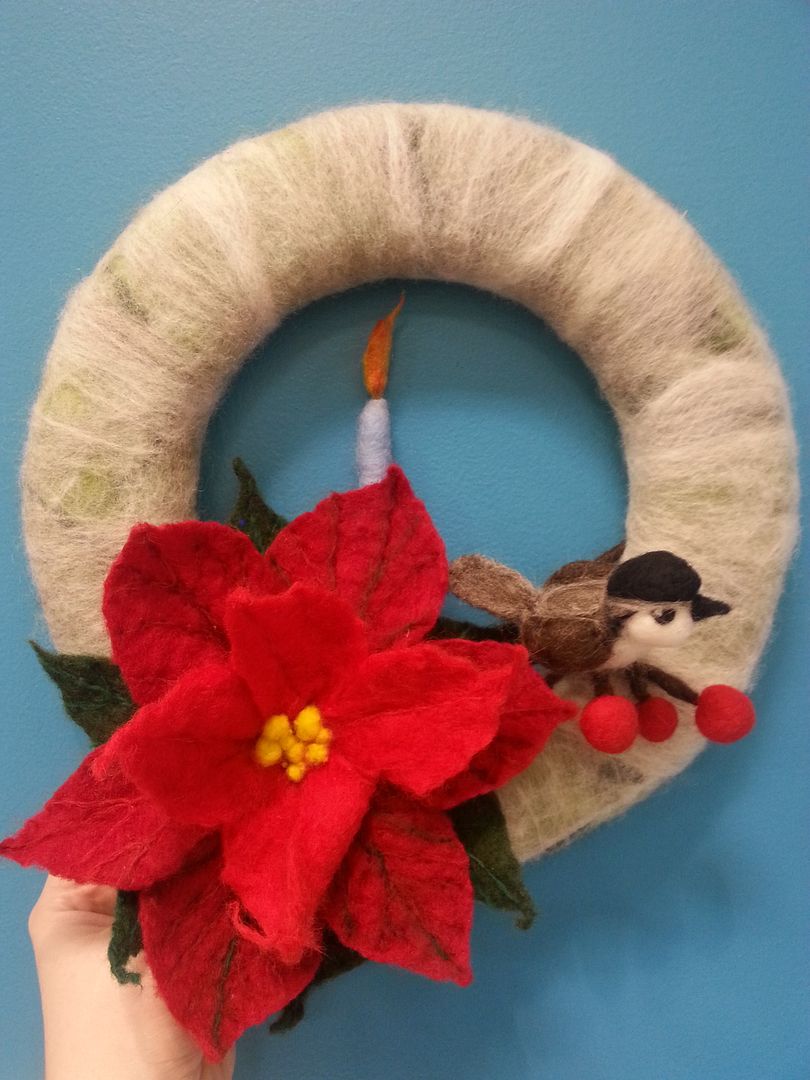 Felted Seasonal Wreath
Use both dry and wet felting techniques to make a gorgeous seasonal wreath.  Alexis Bach will show you how to wet felt the base of your wreath and then how to craft your choice of seasonal additions to make a wonderfully unique wreath to display in your home or give to someone special this holiday season.
Saturday November 14th and 21st (2-day workshop)
10am-1pm both days
$50 inc. materials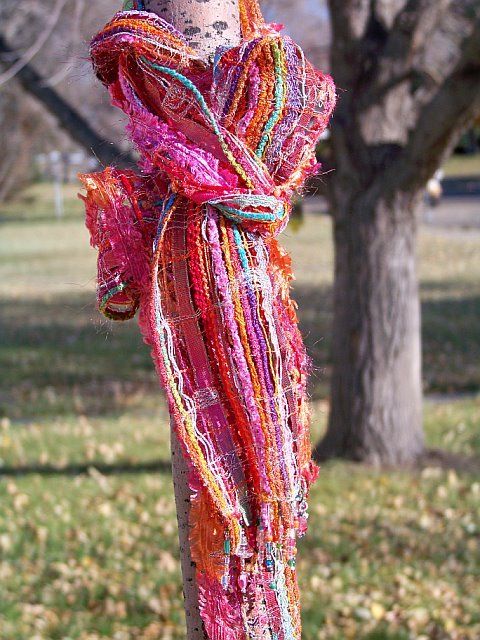 No Knit Scarf
The quickest, easiest scarf you'll ever create! Using wash away stabilizer you'll craft a one of kind scarf using trims, ribbons and yarns.
Sunday November 15th 1-3pm
$25
Wash away stabilizer and some trims will be provided, you will need to bring your sewing machine, scissors and any particular trims, ribbon, yarn or decorative thread you wish to use.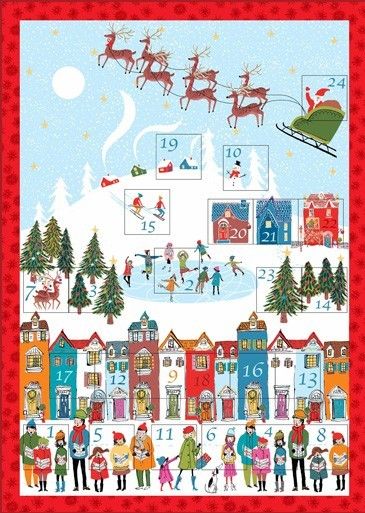 Sewn Advent Calenders
Using your choice of panels, Jill Sullivan will guide you through making a reusable advent calendar to house treats, notes or small toys while you count down to Christmas.  This class is beginner friendly and you can either choose coordinates to suit your decor, or simply pick up a kit in store.
Tuesday November 17th + 24th 10-12pm (2-day class)
$40 + materials
A sewing machine is required for this class.
Sewn Stocking Workshop
Using a basic stocking shape you can make just about any style of stocking, from modern to traditional, rustic to chic, the skies the limit! This beginner friendly class will guide you through making a basic woven stocking base that you can customize to your personal style.
Sunday November 22nd 1-3pm
$30 + materials
You will need:
0.4 mt of a sturdy woven fabric (like a cotton canvas weight)
OR
0.4 mt each of a woven outer fabric and a lining
Any ribbons, bells, trims ties etc you may want to use, or you can choose from our selection.
Needle Felted Ornaments
Alexis Bach will show you everything you need to know to make the most lovely felted seasonal ornaments ever.  This class is great both for beginners, who could make a simple ball ornament, or for more experienced felters, learning techniques to make the angel or (my personal favourite) the wee Gnome.
Saturday December 5th 10-1pm
$30 inc. materials
Beginner Crochet
Crochet is a fun and versatile craft enjoyed by millions of people.  By learning a few stitches you can make everything from hats and scarves to amigurumi animals.  Jill Sullivan will be using the Patons Next Steps book to introduce you to the basics you need to get you started.
Saturday December 12th 10am-12:30pm
$25 + materials
You will need:
A copy of Patons Next Steps: Crochet
A 3.5mm, 4mm or 4.5mm crochet hook
A minimum 50 g ball of worsted weight yarn (no cotton please)